STATEMENT BY MRS. TITINA LOIZIDOU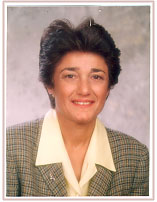 LOIZIDOU v. TURKEY (MERITS)
JUDGMENT BY THE EUROPEAN COURT OF HUMAN RIGHTS STATEMENT
The judgment by the European Court of Human Rights has filled me with great joy, both as victory for Cyprus and as proof that Europe does recognize justice and does care that justice should be done. I have been waiting for the ruling for six years. When filing the application back in 1989, I knew that this would be a very difficult process that would take at least three years. It is only now after six long and at times extremely painful years, that a decision hasbeen reached.
It is a very important decision, not only for me but for all the Cypriot refugees, and especially for my fellow Kyrenians, who, like me, have not been able to go home and to their properties since 1974. I hope that this judgment will serve as a sign of hope for all Cypriot refugees. For this reason I dedicate this decision to all the people of Cyprus. I should like to thank all the anonymous Cypriots who showed great concern and interest by asking me about the case whenever they met me, making me feel that I had their support and that the case was worth fighting for. I would also like to express my appreciation to the organizers of the "Women Walk Home" movement, as well as to all the women who took part. Their courage and determination were instrumental in my decision to file this application.
I decided to take legal action against Turkey after I was seized by the Turkish army in Lymbia in March 1989 during the "Women Walk Home" march, which had been organized to demonstrate, dynamically but peacefully, the refugees' desire to return to their homes, and their demand for the reunification of our Country.
I would like to thank the Government for its wholehearted support throughout the procedure before the Court. I would also like to thank and congratulate both the present Attorney General Mr Alecos Markides as well as his predecessor Mr Michalakis Triantafyllides for their active participation and promotion of this case, as well as all the lawyers who represented the Republic and who supported my lawyers, Joanna Loizides and Achilleas Demetriades of the Law Office of Lellos Demetriades.
Special thanks are due to Professor Ian Brownlie Q.C., for all his efforts. His expertise in International Law was a great asset.
I must also warmly thank and congratulate my lawyer Achilleas Demetriades who first encouraged me to embark on this case. His positive thinking and methodical planning throughout the process were an enormous support to me and ensured that the case finally came before the European Court of Human Rights. I believe that it is largely thanks to his perseverance and unstinting efforts that this positive decision has been achieved.
Last, but not least, I must thank my family without whose support I would not have been able to start: my father, my sisters, and particularly my husband Andreas and my children for all their love, support and patience during this long, painful, but worthwhile, endeavor. I must also say how much the memory of my grandfather Dr. Spyros Charalambides from Kyrenia, has been a continuous source of strength and encouragement for me throughout this period.
Titina A. Loizidou
Nicosia, 18 December 1996
STATEMENT OF APPLICANT TITINA LOIZIDOU APPLICATION NO.15318/89
TITINA LOIZIDOU v. TURKEY
My name is Titina Loizidou and I come from Kyrenia, a town in a lovely setting between Mount Pendadaktylos and the north coast of Cyprus. I grew up in Upper Kyrenia, next to a predominantly Turkish Cypriot neighbourhood, where both my father and grandfather were doctors with both Greek Cypriot and Turkish Cypriot patients.
I left high school and after a short absence for further education in the U.K. I returned to Kyrenia and started working. I married in 1972 and moved with my husband to Nicosia. I visited my family frequently, intending to develop the property my father had given me in Kyrenia and return there to live. I attach copies of the title deeds of my property in Kyrenia with their English translations as well as a statement of translation by Maria Papaioannou collectively marked Exhibit 1. In fact, construction had actually begun on plot No. 5390, and one of the flats was intended for myself and my family.
Kyrenia is more than just a place where I own property and to which I want to return. It is an inseparable part of myself, it lies at the very core of my being. For me Kyrenia is all those little experiences which make up a person's development, experiences one should not be deprived of. It is the place where my family lived for generations, where I grew up, where every stone holds memories and meaning for me.
The 1974 invasion denied me access to and use of my own property, it deprived me of the right to enjoy my home town and move and live freely with my family and the Kyrenian people. The Turkish invasion made my grandfather, a highly respected Kyrenian doctor, a refugee in his eighties. My parents too became refugees.
My opposition to the continuous violation of my basic human rights and the ongoing division of the island by the invading Turkish troops, as well as my strong wish to see Cyprus reunified and to return home to Kyrenia found expression in the aims and goals of the "Women Walk Home" movement (see Exhibit 2).
"Women Walk Home" is a non-aligned movement whose target is to reunify divided Cyprus and bring its two communities together. Like so many others, I joined the movement in order to make the outside world realise that the Turkish troops which invaded Cyprus in 1974 are preventing me from returning to my home and property in Kyrenia, and to show that I am working, in a peaceful way, for the reunification of the island and the peaceful coexistence of the two communities. During my childhood Turkish and Greek Cypriots in Kyrenia lived together in complete harmony.
I have tried to Walk Home four times, participating in each of the four peaceful marches organised by "Women Walk Home": in Spring 1975 (see Exhibit 3, which is a copy of the European Commission of Human Rights Report Applications Nos 6780/74 and 6950/75, Cyprus v. Turkey; p. 59 para. 170 and refers to the march); in June and November 1987, when the Turkish Armed Forces prevented the women from returning to their homes and on 19 March 1989.
On all four occasions I was prevented from Walking Home by the Turkish troops. Indeed, during the last march I was not only obstructed by the Turkish troops but also seized by the so-called policemen of the Rauf Denktash's illegal regime.
On each march I was in charge of the foreign delegates who were lending their support to the movement's peaceful efforts to enter the occupied territory and Walk Home. Exhibit 4 is a copy of the statement sent to the UN Secretary General before the 1989 march and attests this foreign participation.
The events of Sunday 19 March are as follows:
At around 10:30 - 11:00 a.m. a convoy of about fifty buses left Nicosia for an undisclosed destination. We passed through various areas of Nicosia and then came to the main road between Nicosia and Larnaca. I was in charge of the forty-five participants on bus No.32, most of whom were foreign delegates. Near the village of Lymbia, the convoy split into two and the first part, which consisted of more than half the buses, moved on towards Larnaca.
I was in the second part of the convoy, which stopped in the centre of Lymbia opposite the bluff to the north of the village. We all came out of the buses, carrying white flags, and made for the Church of the Holy Cross (Stavros), which stands on the top of the hill, is visible from the main road, and is in dominating position over the village. It is in the Turkish-occupied part of Cyprus and has been a Turkish guard-post since 1974.
Being in charge of the group, I went ahead in order to be able to remind the women of the need to be quiet and peaceful. We passed the UN guard-post at the bottom of the hill and headed upwards. We very soon found ourselves near the top, where unarmed Turkish soldiers tried to prevent us from continuing. We persisted, but when we reached the churchyard the soldiers surrounded us and we were unable to move any further up the hill.
The women all sat down calmly and I continuously reminded everyone to be quiet. As we sat there on the east side of the hill, holding our white flags, the Turkish army was gradually replaced by members of Denktash's illegal "police force", whom we saw coming in the distance wearing helmets and carrying shields and clubs.
The Turkish army and so-called police then started pushing us down the hill and I heard women shouting as they were seized by "policemen". At one point I too was pushed and two "policemen" took hold of me; some of the women tried to retain me by holding onto my legs, but I myself put up no resistance. I was carried round to the west side of the hill and deposited on the ground with other women who had been seized before me. More were brought in the course of the next ten minutes, until we were eventually a group of thirty-two women.
A Turkish army officer who was in charge of the situation asked us if we needed anything. A UN officer, Sergeant John McDonald, and Sergeant Mal Holst of the Australian Civilian Police were also there to reassure us that they would make all the necessary arrangements for our release. I wrote down the names of all the women who had been seized and handed the list to Sergeant McDonald. We sat there for about two hours, while negotiations took place between the UN representatives, the Turkish army, and the "police".
Eventually, the group was split up and I was put into an ambulance with six or seven other women. We were escorted by two Turkish Cypriot "policewomen" and a UN officer. The ambulance took us first to the village of Lourougina, where a great many Turkish Cypriots and Settlers (identifiable by their clothes) were demonstrating; they seemed to be everywhere, and I imagine they had come to support a pre-arranged counter-demonstration. We were held up in an enormous traffic jam, with some of these people banging on the ambulance and gesticulating at us to go away. The ambulance then stopped at Lourougina "police station" for some time (we remained inside the vehicle) and after that it also stopped at the north entrance to the village. I could clearly see soldiers in blue berets lined up there. My first impression was that they were UN soldiers; but then I realised they had no blue UN badges. They were in fact Turkish commandos.
We went back to Nicosia along the old Famagusta-Nicosia road across the Mesaoria plain. It was getting dark and I could hardly see the outline of the Pendadaktylos Mountain range along the north coast. Near the Ledra Palace in Nicosia we waited for a further two hours or more. At some stage we were transferred to another bus, together with the women who had been seized at Ahna (which is where the first part of the convoy had gone). Just before we were released, we passed one by one before a UN doctor, who asked if anyone had been injured. I had nothing to report on that score.
Afterwards, a Turkish Cypriot journalist interviewed me (in perfect Greek) and asked me what I had felt when I crossed the frontier of the "State of Northern Cyprus". I answered that there are no frontiers in Cyprus; Cyprus is one and indivisible.
We were eventually all brought to the free area of the Republic through Nicosia International Airport, where my family was waiting for me. It was midnight by this time.
Passing through the occupied part of Cyprus and seeing the Turkish troops and settlers filled me with sorrow. Everything seemed alien to me in my own country. I felt saddened humiliated and degraded by the way I had been seized and brought to Nicosia under escort. My conversation with the Turkish "policewomen" was too artificial for words, for Turkey arranges things in such a way as to ensure that there could be no real dialogue between us. I was disappointed too and frustrated that Kyrenia, so near in terms of physical distance, was yet so far, and occupied by foreign troops and settlers. It seemed very sad and ironic that the Turks should consider my peaceful act a "frontier violation" - a "frontier violation" in my own country!
I have decided that to take legal action against Turkey is the most appropriate way to demand to be allowed to go back to my home town and my property; to be allowed to exercise my basic human right to Go Home, to move freely in my home town, and to peacefully enjoy and develop my own property.
Nicosia 14th December, 1990.
Titina Loizidou.
N.B. The Exhibits mentioned above are not attached.